Events Featuring Willcox Wines
Note: We post a list of our favorite events each season. If you would like to submit an event for consideration, please e-mail us at events@willcoxwines.com or post your event on our Facebook page facebook.com/winesofwillcox
​
Summer 2015 Events
​
Summer 2015 Local Winemaker Dinner Series at FnB Restaurant in Scottsdale
Call for reservations ASAP - these events sell out quickly! #480-284-4777
Wednesday, August 19th at 6:30 pm - Sand-Reckoner Vineyards
Wednesday, August 26th at 6:30 pm - Rune Wines
Wednesday, September 2nd at 6:30 pm - Pillsbury Wine Company
Event details: http://www.fnbrestaurant.com/events/
​
Saturday, September 5th - 7:00 am
3rd Annual Willcox Flyer Bike Ride
Presented by Aridus & Roca Motion
The race begins & ends in historic downtown Willcox, right near wine tasting rooms, shops, & galleries.
This wonderful event benefits Small Town - Big Dreams:
http://www.smalltownbigdreams.org/
All the details + how to register:
http://www.active.com/willcox-az/cycling/races/willcox-flyer-bike-ride-2015
​
​
Saturday, September 19 from 12-3pm on the Willcox Bench Tasting Among the Vines at Carlson Creek Vineyards
Vineyard tour, wine tasting among the vines, light lunch with wine pairing - hosted by the Carlson brothers at the vineyard about 15 miles southeast of the town of Willcox.
Call 520-766-3000 or click the link for details:
https://carlsoncreek.com/sept-19-tasting-among-the-vines/
​
October 17 & 18, 2015 Willcox Wine Country Festival
Join the winemakers and wineries of Willcox twice each year for this popular festival! See more details below...
​What can happen at a Willcox Wine Festival? Watch this video...
Events - Willcox Wine Country Festival
The Willcox Wine Country Festival is a two-day fun-filled event at historic Railroad Park in downtown Willcox. Just an hour's drive east of Tucson on I-10 - the Willcox Wine Country Festival is a perfect getaway for Phoenix & Tucson residents. It's not too far, but feels a world away.
Admission to the festival is FREE - listen to music and browse vendor and wine booths without charge. There are several downtown shops and cooperative events within walking distance.
Tasting glasses and tickets may be purchased for $20-$25
There are two Willcox wine festivals each year. The spring wine festival is held on the 3rd weekend in May and the fall festival is on the 3rd weekend in October. Keep up-to-date with Willcox wine events year-round by following us on Instagram and Twitter or like us on Facebook.
Wine, Food, Music, Fine Art, Crafts, Local Produce & More!
Choose from over 70 wines from 17 Arizona wineries!
Vendors featuring locally grown and made products!
Live Music on Saturday & Sunday!
​
TRUST ART SHOW on Saturday
At Flying Leap Vineyards, Willcox - 100 N. Railroad Ave.
Fine Art Show featuring original works by local artists -- 12-6pm
​
​
Past Participating Wineries
Aridus Wine Company
Visit the Aridus Wine Company Website:


Dos Cabezas Wine Works - Featuring Cimarron
Visit the Dos Cabezas Wineworks Website:
http://doscabezaswineworks.com/

Sand-Reckoner Vineyards
Visit the Sand-Reckoner Vineyards Website:
Caduceus / Merkin / Buhl Memorial Vineyard
Visit the Caduceus Vineyards Website:
Sierra Bonita Vineyards
Visit the Sierra Bonita Vineyards Website:
http://sierrabonitavineyards.com
Kief-Joshua Vineyards
Visit the Kief-Joshua Vineyards Website:

Carlson Creek Vineyards
Visit the Carlson Creek Vineyards Website:

Pillsbury Wine Company
Visit the Pillsbury Wine Company Website: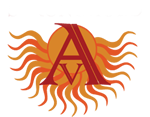 Arizona Stronghold Vineyards
Visit the Arizona Stronghold Vineyards Website:

Passion Cellars at Salvatore Vineyards
Visit the Passion Cellars Website:

Bodega Pierce - Saeculum Cellars
Visit the Bodega Pierce / Saeculum Cellars Website:
http://bodegapierce.com/ and http://www.saeculumcellars.com/

Coronado Vineyards
Visit the Coronado Vineyards Website:
http://www.coronadovineyards.com/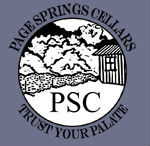 Page Springs Cellars
Visit the Page Springs Cellars Website:
http://www.pagespringscellars.com/
Golden Rule Vineyards
Visit the Golden Rule Vineyards Website:
http://www.goldenrulevineyards.com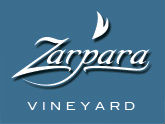 Zarpara Vineyard
Visit the Zarpara Vineyard Website: