Events Featuring Willcox Wines
Note: We post a list of our favorite events each season. If you would like to submit an event for consideration, please e-mail us at events@willcoxwines.com or post your event on our Facebook page facebook.com/winesofwillcox
Fall 2014 Events
​
Sunday, October 26 from 5-8pm in Sonoita
Flying Leap Vineyards Wine Pairing Dinner at The Cafe, 3280 AZ Hwy 82, Sonoita
Rolf Sasse, Assistant Winemaker for FLV & Chef Adam of The Cafe present a 4-course dinner paired with Flying Leap's most popular wines
Space is limited
Make reservations by calling The Cafe at (520) 455-5044
See Flying Leap's email invitation here:
http://us4.campaign-archive1.com/?u=d48e3bb79a0cebfe112104812&id=1b47701715&e=9671a92410
​
Saturday November 8 from 5:30-10pm in historic downtown Willcox
at Willcox Historic Theater 134 N. Railroad Avenue, Willcox
& Flying Leap Vineyards 100 N. Railroad Avenue Willcox
PROHIBITION SPEAKEASY AND DINNER THEATER
See the masterpiece 1939 film "The Roaring Twenties" starring Humphrey Bogart and James Cagney and known as "one of the best gangster films ever made". Enjoy a glass of wine and hors d'oeurves and then sit down to dinner, at your seat, while watching the film. Come dressed in period costume as your favorite gangster or moll (flapper). After the theater stroll over to Flying Leap's 'Speakeasy', give the secret password for entry, and enjoy wine, music and perhaps do your best version of the Lindy Hop or Charleston! – Adults over 21 only!
More information is available in the Flying Leap Vineyards Website.
Get tickets here: http://store.flyingleapvineyards.com/flying-leap-events-c23.aspx
​
Friday & Saturday, November 14 and 15 in Phoenix
Arizona Wine Growers Association Festival at the Farm
Annual event featuring more than 30 Arizona wine producers in one location - The Farm at South Mountain (32nd Street and Southern). Wine tasting, seminars, live auction, & more. This is an excellent opportunity to meet a lot of the hardworking folks in the Arizona wine industry, taste their wines, & mingle with lots of other people who also love AZ wine!
Details at: http://www.azwinefestivalatthefarm.com/
​
Saturday, November 15 from 5-8pm in Tucson
TRUST "Meet the Artists" Reception at the Flying Leap Vineyards Tasting Room
St. Philip's Plaza (River & Campbell) - 4330 N. Campbell Ave., Suite 48
TRUST Art & Design hosts a "meet the artists" event in Tucson. See original fine art by southern Arizona artists, including Xymyl, Archie Sutton, Monte Surratt, Rose Suntken, & Xo Terra. Several of the artists will be on hand to discuss their work.
Visit the TRUST website: TrustArtAndDesign.com
​
Saturday, December 13 from 3-7pm in Tucson
"Wine in the Desert" presented by the Arizona Wine Growers Association
St. Philip's Plaza at the southeast corner of River & Campbell
Taste wines from 15 Arizona wineries in this beautiful outdoor plaza.
For more information and tickets, follow this link:
https://www.eventbrite.com/e/wine-in-the-desert-2014-tickets-13357268951
​
Spring 2015 Events
​
May 16 & 17, 2015 Willcox Wine Country Festival
Join the winemakers and wineries of Willcox twice each year for this popular festival! See more details below...
​What can happen at a Willcox Wine Festival? Watch this video...
Events - Willcox Wine Country Festival
The Willcox Wine Country Festival is a two-day fun-filled event at historic Railroad Park in downtown Willcox. Just an hour's drive east of Tucson on I-10 - the Willcox Wine Country Festival is a perfect getaway for Phoenix & Tucson residents. It's not too far, but feels a world away. Your $15 tasting fee includes 6 wine tastings, a commemorative glass & live entertainment. Additional tasting tickets may be purchased at the hospitality kiosk.
There are two Willcox wine festivals each year. The spring wine festival is held on the 3rd weekend in May and the fall festival is on the 3rd weekend in October. Keep up-to-date with Willcox wine events year-round by following us on Instagram and Twitter or like us on Facebook.
Wine, Food, Music, Fine Art, Crafts, Local Produce & More!
Choose from over 70 wines from 17 Arizona wineries!
Vendors featuring locally grown and made products!
​
TRUST ART SHOW Saturday
At Flying Leap Vineyards, Willcox - 100 N. Railroad Ave.
TRUST always presents a special fine art show during the festival. Our festival show will feature new works by TRUST artists! See the TRUST Art & Design website for more information as the festival approaches.
​
​
Participating Wineries October 2014
Aridus Wine Company
Visit the Aridus Wine Company Website:


Dos Cabezas Wine Works - Featuring Cimarron
Visit the Dos Cabezas Wineworks Website:
http://doscabezaswineworks.com/

Sand-Reckoner Vineyards
Visit the Sand-Reckoner Vineyards Website:
Caduceus / Merkin / Buhl Memorial Vineyard
Visit the Caduceus Vineyards Website:
Kief-Joshua Vineyards
Visit the Kief-Joshua Vineyards Website: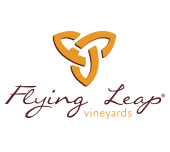 Flying Leap Vineyards
Visit the Flying Leap Vineyards Website:
http://www.flyingleapvineyards.com

Carlson Creek Vineyards
Visit the Carlson Creek Vineyards Website:

Pillsbury Wine Company
Visit the Pillsbury Wine Company Website: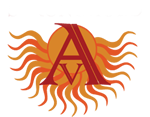 Arizona Stronghold Vineyards
Visit the Arizona Stronghold Vineyards Website:

Passion Cellars at Salvatore Vineyards
Visit the Passion Cellars Website:

Bodega Pierce - Saeculum Cellars
Visit the Bodega Pierce / Saeculum Cellars Website:
http://bodegapierce.com/ and http://www.saeculumcellars.com/

Coronado Vineyards
Visit the Coronado Vineyards Website:
http://www.coronadovineyards.com/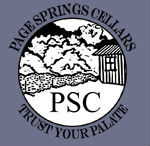 Page Springs Cellars
Visit the Page Springs Cellars Website:
http://www.pagespringscellars.com/
Golden Rule Vineyards
Visit the Golden Rule Vineyards Website:
http://www.goldenrulevineyards.com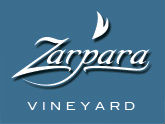 Zarpara Vineyard
Visit the Zarpara Vineyard Website: